It's not easy being a dad. Sometimes, it can be difficult for us to sit down with our sons and talk things through face to face. A great way to spend time enjoying each other's company is through activities, which can help forge a strong bond between father and son. The moments and memories a father shares with his son today will help shape the man he becomes tomorrow. Here are five great father and son bonding activities.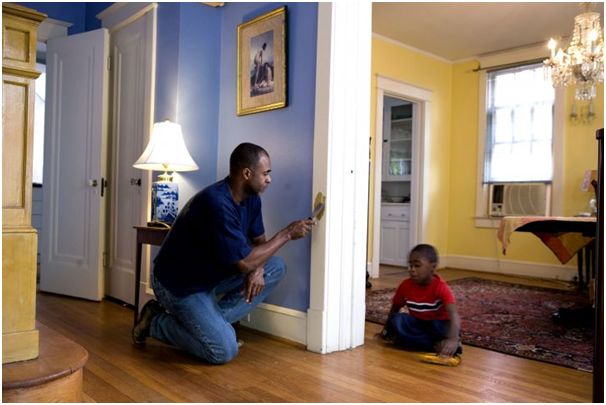 Fishing
For generations, fathers and sons have packed their rods and tackle and headed out for a spot of fishing. It's no surprise this activity has proven popular for so long. It allows a dad and his boy to escape the stresses and strains of the real world while spending time in quiet isolation. Watch how your son beams with pride the first time he casts his rod properly; those are moments you'll both never forget!
Playing football
Sharing in an activity you are both passionate about is a sure way to create a strong and lasting bond. A father will have a lot of skills to pass on to his son, and teaching him how to kick a ball or make a tackle are pretty important ones. Who knows where these initial games of backyard football could go? Your son could end up playing for Manchester United or Barcelona!
Driving
Another important life skill your son will need to learn is driving, and who better to teach him than his dad? Passing down all those years of experience and giving your son the skills to tackle the open road is incredibly satisfying. It doesn't have to be cars; why not try out a new skill together? Companies like https://www.armourgeddon.co.uk/tank-driving-experience.html offer a fun tank experience.
Rocket model building
Keeping your son interested during an activity can sometimes prove difficult, but building a rocket and then launching it into the atmosphere will excite any young boy. It could even inspire him to become a rocket scientist or astronaut!
Volunteer
Compassion, humbleness and generosity are important lessons that your son will learn from volunteering. Spending time together bonding while helping others is an incredibly rewarding activity. Volunteering at a soup kitchen, animal shelter or a beach clean are just some of the things a father and son can do together.