Children who grow up in a healthy family not only have better physical health, emotional well, something that is noticeable when they are adults.According to a study, those little ones who have grown up in what are considered'healthy homes' are more extroverted, which helps them in their daily work for their future work and love life.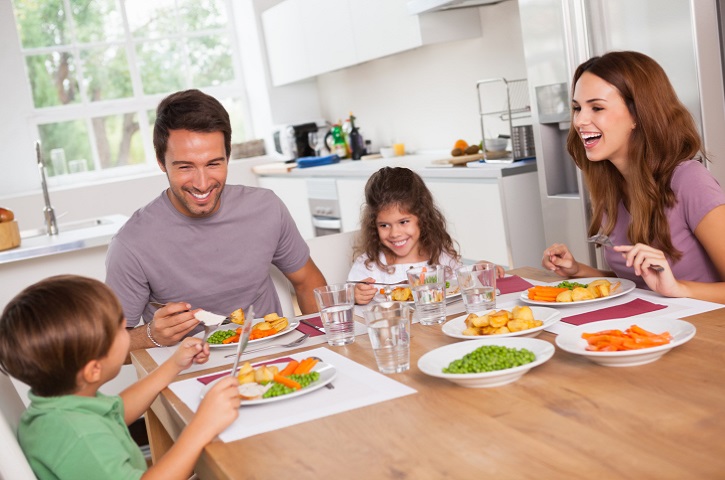 The study, prepared by academics from British universities of Cambridge and Kent suggests that personality and aspirations are directly related to the context in which it was born.
Healthy homes and adult life
People who were born in "advanced household", i.e. in which parents have skilled jobs are more likely to be assertive, talkative and enthusiastic, the typical characteristics of extroverts.So mention the British newspaperDaily Mail, which has echoed this interesting research.
To reach these conclusions, experts have analyzed data from 150,000 people in the UK who have responded to'Big Personality Test'of the British public broadcaster, the BBC. The results also show that adults who are more extroverted tend to earn higher wages.
Family background and salaries
On average, adults have extroverts25 percent chance of winning 40,000 pounds a year, with higher wages for men than for women.At the same time, those who are more meticulous are 20 percent more likely to earn higher wages.
You may also like to read another article on xWorld: Tips to keep the family together
"For various reasons, children seem advanced contexts tend to develop personality characteristics and aspirations which consequently benefit them in the labor market," says the study.Among the reasons for this, said "the fact that children from lower contexts tend to have lived more situations of stress and instability at home".
The role of schools
With these results, the study proposes that schools should encourage their 'poor' students improve knowledge of the different careers, and that schools should use a good 'feedback' to improve social skills of their students.In this regard, it encourages higher educational institutions such as universities, to teach students employment skills and techniques to succeed in job interviews.
The study also suggests that educational programs should be focused on improving the performance of students who come from disadvantaged backgrounds, focusing on both broader and academic performance skills.This means that schools should devote efforts to teach the pupils' skills outside of school "as the strength of character. Visit this bloghttp://graphixgaming.com/for more news and reviews.