We must go back to 2013 to see firsthand the Fisker Karma, and somehow we can say that that vehicle has returned to life in the Karma Revero, a plug -in hybrid that has always wanted to be a nuisance for the Tesla Model S, mainly for its sporty and four doors.
The road to success has been very different for these models, but here are to try again, with quite a similar picture to what we met with the original model. From the technological point of view there are two powerful introductions in this Revero: a sunroof and a new interior system for information and entertainment.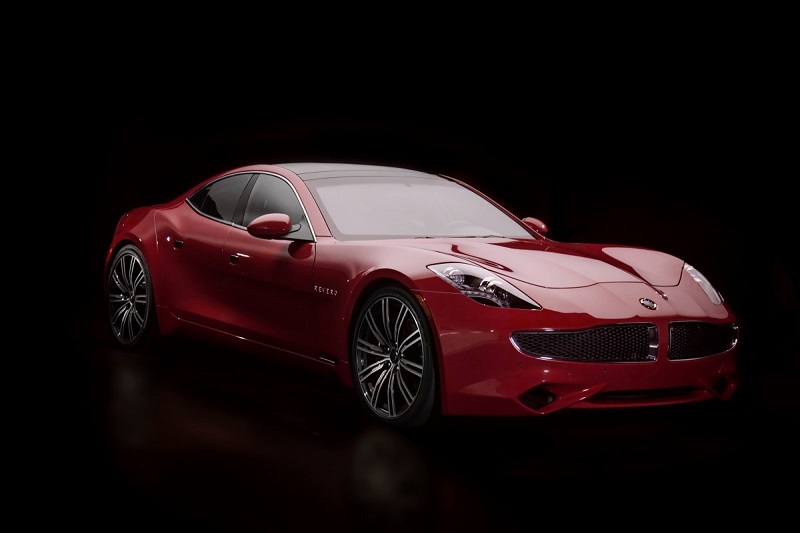 The firm based in California is now called Karma, it belongs to the Chinese group Wanxiang, and has a lot to prove still. Previously, Fisker, is one of the pioneers in the introduction of hybrid and electric vehicle technology street with competitive performance. In 2013, it was declared bankrupt and that's when the Chinese arrived to put a new leader and relaunch products, as which we present today:
The design is maintained, it is basically an update of the car that created Henrik Fisker, which by the way is the jewelry designer as the Aston Martin DB9 – also the BMW Z8 -. Criticism in this regard was very good with the original model, nor had reason to make a radical change, and we feel good that this visual identity that endure over time is created.
The model that was developed in 2011 was also an electric with extended range, i.e. it was able to do 50 km with the batteries, and the combustion engine jumped when it was over, or needed more power. At least this is what we will find in the new model, still no data available.
Sunroof and plug
Curious to see how not gives way to electric propulsion system for the brand still sense the 'hybridization', so gasoline and batteries will coexist in this supercar with doors and room for four people. The charging system based on plug, now faster load is also maintained.
You may also like to read another article on xWorld: Lamborghini Roadster Centenario, when exclusive costs 2 million
The most striking novelty in design and functionality is the sunroof. It will load a lot of things inside the vehicle, such as information and entertainment system – which is also new – or air conditioning. It is also possible to help load a little piles of Karma.
Automotive Karma wants to sell the car on its own dealer network, now there are eight planned in the US and two in Canada. But he also wants to do it through an independent network of car shops, with which reaches agreements and can meet the need for this type of car service.
So far no price, but it is rumored that $120000 will not lose. To know more will have to wait until September 8 that is when your final presentation takes place.