Whether youre planning to convert your basement into a new living space or youre just refreshing it as part of your general maintenance programme, a key decision will be what type of flooring to install. There's a vast range of materials currently available and choosing the most appropriate option for your home can be confusing. So, what are the considerations you need to factor into your decision?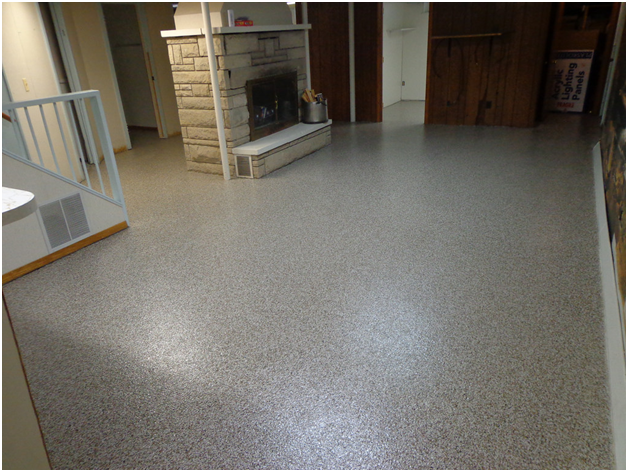 Price

Basements have been a fairly hot topic in the media during the course of the past few years, probably reflecting the apparently huge uptick in canny Londoners selling houses with basements for astonishing sums of money. Most of us don't have such lofty aspirations and will need to keep a close eye on budget. While you might conceivably come across suppliers offering great deals on more exclusive materials, the best value options will typically be vinyl or linoleum, ceramic tiles, carpet tiles, laminate or painted concrete.
Functionality

As important as price point unquestionably is, selecting a serviceable and durable material is just as crucial. For example, many people find that their basements are prone to dampness. In this case, a moisture-resistant product like laminate might be more suitable than, say, wood flooring.
Similarly, if you are anticipating a great deal of traffic and footfall through the basement, for example the kids or pets passing through several times a day, you will probably want to think in terms of a hardwearing and easily cleaned surface, like laminate or vinyl. It pays to think carefully about how you'll use the space, before making a decision on flooring.
Aesthetics

Ensuring that your basement is in keeping with the rest of your home is another crucial point and you will want to spend time exploring the various colours, materials and designs. This, of course, is largely a question of your personal taste, but do give a thought to the future and how potential buyers would view your chosen flooring. In general terms, if you have a bold and colourful house, printed vinyls or bright ceramic tiles might fit right in. On the other hand, if your property is more minimalist, you might find white laminate flooring, such as that found at www.woodfloorwarehouse.co.uk, preferable.
Finally, if you don't have the personal skills to lay the flooring, do choose a reputable local tradesman to do the work for you.