The responsibility for health safety lies mostly with the employer. However, the responsibility is too large for an individual so it is shared between staff. The Health and Safety Executive is the UK body who oversees what employers must do to keep their staff protected from harm. Its primary purpose is to protect workers from workplace injuries and illnesses.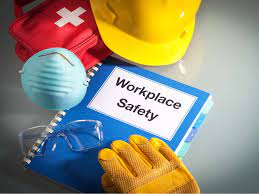 While the best way to protect workers is to eliminate hazardous situations completely, other controls can help reduce exposure where elimination is impossible. One of the most important methods is substitution, which means replacing a potentially hazardous situation with a less hazardous one. For example, if the workplace is prone to toxic chemicals, a company can replace the paint with low VOC paint. Where chemicals are being used, Chemical Spill Kits are essential and can be found at a site like hydepark-environmental.com/spill-response/spill-kits/chemical
Under the Health and Safety at Work Act, employers have a responsibility to protect workers. They must provide training to employees and implement procedures and policies to protect their health and welfare. They must also ensure that all their workers follow all policies and procedures. Even in small, low-risk businesses, simple precautions can go a long way in keeping employees happy, safe, and productive.
Health and safety representatives are an important component of any health and safety management programme. They should be empowered to discuss concerns, identify risks, and define roles and responsibilities. These individuals should also communicate these roles and responsibilities to workers and other businesses. Finally, they should conduct regular monitoring of the risks associated with their work.