Have you ever wondered how those concrete pumping trucks operate?
Why do people use a concrete pumping truck?
Some advantages to using a concrete pump truck is that pump trucks can achieve more than using a wheelbarrow! A truck pump can pump the concrete up to 2, 3, 4 floors and more, putting the concrete exactly where you need it, pumping it quickly which saves labour costs and the amount of labour needed that you need to place the concrete.
How do the trucks work?
The simple answer to how the concrete pump works is that a truck dumps concrete into the hopper at the back of the pump truck. The hopper contains a mesh grate that the concrete moves through to prevent any large rocks or objects from blocking the hoses of the pump trucks. The hopper also contains an auger which churns the thick fluid to keep it flowing.
Once the concrete is in the hopper, it will be sucked into the valve system at intervals or small strokes. While the concrete is being drawn into the valve, the concrete in front of it is, at the same time, being pushed through a concrete pipe in a boom to reach the end of the hose. Once the concrete exits the hose, you can position it and place it where you need it. For all your Concrete Pumping needs, visit a site like https://www.monstermixconcrete.co.uk/concrete-pumping/
Some of the concrete pump trucks have various types of valve systems, such as ball valves or 's' valves but they all roughly work the same way. While the hopper stays full and there are no blockages in the hose pipes, the concrete pumping should run smoothly and effectively.
Having a concrete pump truck operator who is experienced is also very important. Experience and wisdom are the key to addressing problems that may occur, fixing them quickly and allowing the concrete to flow freely.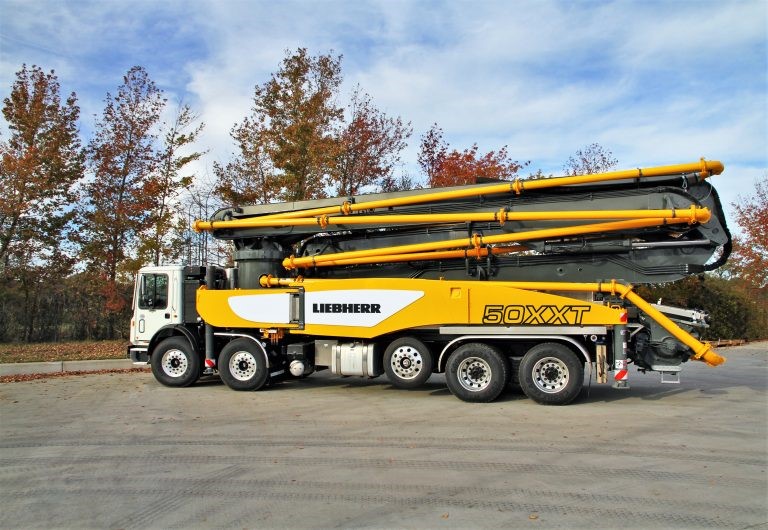 The power to operate the concrete pumps is supplied by the engine, which drives a hydraulic pump. All functions for the operation of the concrete pump can be reached from the local control mounted on the side of the pump truck. Optional wired or radio handheld remote controls allow the pumping process to be operated remotely. Concrete pumping is designed for safe wet concrete pumping through a pipes and hoses delivery system.
Keeping the pump truck safe, secure and stable during operation is provided by outriggers positioned at the front and back of the truck. The controls for the outriggers are located at the side of the concrete pump truck.